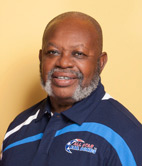 Russell Kilgore – Bail Agent: 
I was born in Orlando Florida in the year of 1958. In the early sixties I moved to Sanford Florida where I obtained my education and graduated from Seminole High School in 1977.  After graduation, I entered the United States Army where I served my country proudly. My tour of duty  included fifteen years active duty, eight years in the Florida National Guard and four year in the US Army Reserves. After the completion of my tour of duty of 27 years I retired as a Sergeant First Class.
After retiring from the military, I entered into the field of Law Enforcement where I served my community again proudly for 20 years before retiring.
And now, I have taken the position as a Florida Bail Agent where I have served proudly for the past three years for Magic and All Star Bail Bonds.
As the saying goes  "We  get you out and get you home"…MY STORY