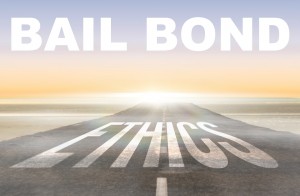 We are not lawyers. We are highly skilled Seminole County Bail Bond agents who are very familiar with the law. In our line of work, we often encounter many clients who have legal questions related to possible outcomes of their court case. When this occurs, we are more than happy to direct these questions to an officer of the law or a legal representative.
Our duty as Sanford, FL bail bond agents is to be a professional resource to all of our clients when they have questions. While we may be able to answer basic questions about your court case, provide you with dates and updates, we will not lead you to believe that we are practicing law out of our offices.
Please contact us with any questions that explicitly require legal expertise and you can count on us to refer you to someone we trust and respect in Seminole County, FL.
At Magic Bail Bond, we pride ourselves with being the best Sanford Bail Bond agents in the industry. Magic Bail Bonds is also the closest Sanford Bail Bond facility to the Seminole County Jail. We get you out, and get you home in a professional and courteous manner. Our Sanford Bail Bond Agency is available 24 hours a day, every day of the year. Please contact us directly, anytime at 407-322-0000.
Article 10. The Bail Agent should not, except as provided by law, engage in activities that constitute the practice and law should refrain from making comments and representations which may lead the public to believe that he Bail Agent is practicing law.