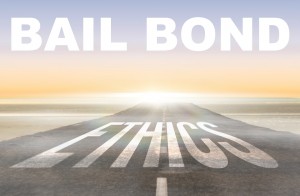 At our Seminole County Bail Bond Office, we take privacy very seriously. Any and all personal information will remain secure and only accessible by the principal or indemnitor. It is your inherent right to privacy, and we don't take these matters lightly. We value ourselves as the most trusted Seminole County Bail Agents in Sanford, FL, and we will do all that is in our power to maintain the utmost professionalism when handling our customer's privacy.
It is our duty to not divulge any personal information regarding our clients or court cases to any person or agency unless the principal or indemnitor provides approval. If any of our valued Sanford, FL Bail Bond clients would like anyone else to gain access to their case, they must do so in writing.
If Magic Bail Bonds receives a court order to share information, we must comply with the law. If you have any questions about privacy, please contact us directly at 407-322-0000.
Additionally, our sister office, All Star Bail Bonds is an Orange County FL Bail Bond Agency that keeps us current with and Orange County FL laws and policies. They too are very serious about privacy and ensure all their clients are treated with the utmost respect.

At Magic Bail Bond, we pride ourselves with being the best Sanford Bail Bond agents in the industry. Magic Bail Bonds is also the closest Sanford Bail Bond facility to the Seminole County Jail. We get you out, and get you home in a professional and courteous manner. Our Sanford Bail Bond Agency is available 24 hours a day, every day of the year.