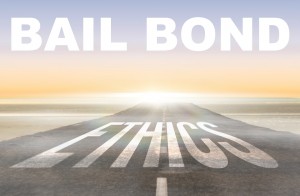 Professionalism above all. That's how we operate at our Seminole County Bail Bond office.
When you enter into a contract with our Sanford Bail Bond agency, you agree to provide payment for our expert bail bond services. Any monies or properties, that are either secured or used as collateral or payment for our services, will be handled in the highest moral and ethics. Our goal is to ensure you feel safe and comfortable entering into an agreement with Magic Bail Bonds, especially when the circumstances surrounding our services can often be very difficult for families, friends, and loved ones.
We offer and arrange payments for services through a working relationship with our valued clients. We accept all major United States credit cards at our Seminole County Bail Bond office. We also accept payment for services online. Should you need to make a payment online, please visit our secure Seminole County Bail Bond Payment form.
Should you ever have any questions, concerns, or would like to provide us feedback on services, know that Magic Bail Bonds is available 24 hours a day, every day of the year, including holidays.
At Magic Bail Bond, we pride ourselves with being the best Sanford Bail Bond agents in the industry. Magic Bail Bonds is also the closest Sanford Bail Bond facility to the Seminole County Jail. We get you out, and get you home in a professional and courteous manner.Please contact us directly, anytime at 407-322-0000.
Article 7 of Sanford County Bail Bond Ethics States: 
Every Bail Agent should comply in full with the laws and regulations governing the transaction of bail in his or her state. Such compliance must necessarily include those matters dealing with the trust and fiduciary relationship as it relates to monies and properties which may secure an undertaking. The highest moral and ethical practice should be maintained when entering into a trust or fiduciary relationship.
FILED UNDER: Bail Bond Ethics, Magic Bail Bonds Sanford FL, Sanford Bail Bonds, Seminole County Bail Bonds