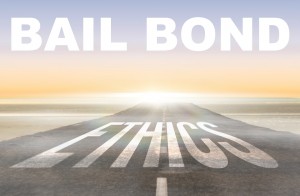 Time is very valuable for our clients. At our Seminole County Bail Bond Office, we formally communicate all pending or incurred breaches or forfeits of bail bond contracts. As soon as Magic Bail Bonds is made aware of a pending breach in Seminole County Florida, we make it a priority to notify our clients of these changes in their case.
Like it any relationship, communication is key. We take communication very seriously at our Seminole County Bail Bonds office. With over 45 years of combined experience, Magic Bail Bonds knows what it takes to ensure each and every client is treated with the utmost respect while effectively communicating details and changes in our clients cases.
We make every effort to study Sanford Bail Bond changes in regulations that may potentially impact our clients cases. If we notice any changes, we immediately bring them to the attention of our valued clients, ensuring they are well informed about their rights and their case details.
Additionally, our sister office, All Star Bail Bonds is an Orange County FL Bail Bond Agency that keeps us current with and Orange County FL laws and policies. This partnership benefits both agencies to ensure we are completely informed with all governmental orders in both counties.
At Magic Bail Bond, we pride ourselves with being the best Sanford Bail Bond agents in the industry. Magic Bail Bonds is also the closest Sanford Bail Bond facility to the Seminole County Jail. We get you out, and get you home in a professional and courteous manner. Our Sanford Bail Bond Agency is available 24 hours a day, every day of the year. Please contact us directly, anytime at 407-322-0000.
Article 4. The Bail Agent, upon receipt of notice or forfeiture or breach where notice is required or personal knowledge of forfeiture or breach, should promptly and formally notify any and all indemnitors and real parties of the forfeiture or breach by the principal. The Bail Agent should concisely state the liability thereby incurred or pending at that time.
FILED UNDER: Bail Bond Ethics, Magic Bail Bonds Sanford FL, Sanford Bail Bonds, Seminole County Bail Bonds