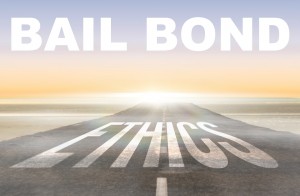 We take our client relationships very seriously. Before entering into a legally binding contract or agreement, it is our duty as a Seminole County Bail Bond agents to carefully examine all of the material factors surrounding a potential client's court case.
Magic Bail Bonds is the closest Sanford Bail Bond agent to the Seminole County Jail and we get you out and get you home, fast. Once you contact us requesting our bail bond services, we will examine your case and let you know if we can be of service to you. In the case that our Sanford Bail Bond agents are not able to secure the release of a defendant or his or her affiliates, Magic Bail Bonds will let all parties involved know immediately, day or night.
Additionally, we will make all efforts to ensure that you have a full understanding of your legal options on how you can proceed. That is our duty as Seminole County Bail agents.
At Magic Bail Bond, we pride ourselves with being the best Sanford Bail Bond agents in the industry. Our Sanford Bail Bond Agency is available 24 hours a day, every day of the year. Please contact us directly, anytime, at 407-322-0000.
Article 6 of Sanford County Bail Bond Ethics States:
When an examination of the material factors of a potential undertaking reasonably convinces a Bail Agent that he or she will be unable to undertake that particular bail relationship, the Bail Agent should immediately inform all involved parties that he or she will not be able to secure the release of the defendant or his or her affiliates may promptly seek his or her release by another means.
FILED UNDER: Bail Bond Ethics, Magic Bail Bonds Sanford FL, Sanford Bail Bonds, Seminole County Bail Bonds